Hey there dear artists, hope you guys are doing absolutely fine. We have come up with another useful blog for you all. Today we are going to address a very important topic which we feel would be helpful for beginners as well as upcoming artists. There is a very common confusion which every artist faces initially, which is the difference between IPA and Blending Solution. This blog has discussed the difference between them and their functionalities. If you are just starting with alcohol ink art, you can read our helpful beginner's guide by clicking here.
What is Isopropyl Alcohol ?
Isopropyl alcohol is a common solvent used in alcohol ink art to dilute and blend Alcohol inks, thus creating unique textures and patterns.
What is the function of Isopropyl Alcohol?
To dilute the Alcohol inks to make them lighter and translucent and to further obtain a matte finish.
To spread the alcohol inks to allow a free flow of the colours and to blend them.
To create unique textures when dropped onto wet alcohol inks.
To clean the stains on the tools and surfaces that come into contact with Alcohol inks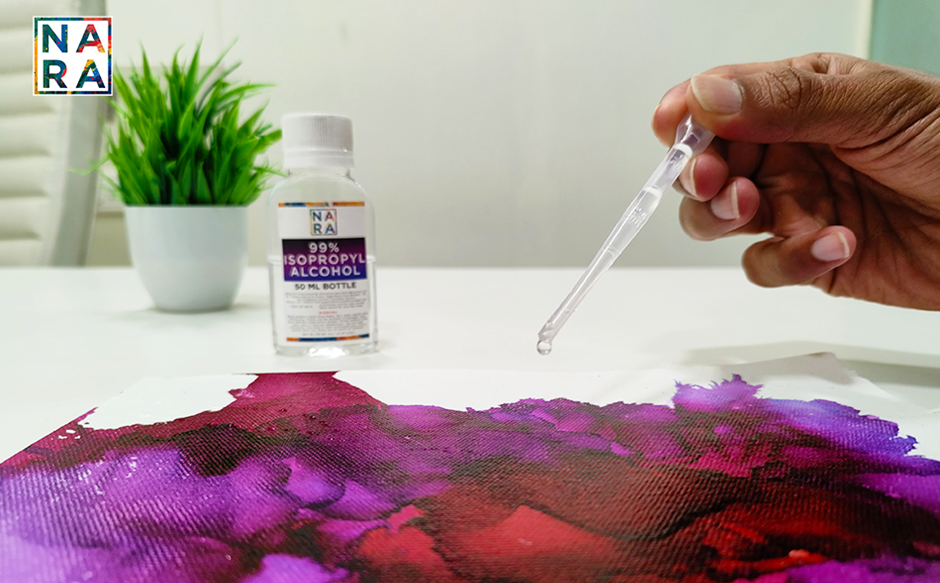 What is a blending Solution?
A blending solution is a translucent alcohol-based solution that seamlessly mixes with your alcohol inks, allowing you to work fast and more smoothly with the medium.
What is the function of the Blending Solution?
Blends the inks together smoothly to produce stunning patterns and new coloured tones.
Increases the amount of time spent working with the inks.
Effortlessly removes ink off hands and other surfaces.
It also improves the fluidity of the inks.
What is the difference between the Blending solution and IPA?
Blending solutions mainly serve the main purpose of blending the inks nicely with each other. They are used to move the inks over the surface and can also be used to bring the dried-up inks to life again if you need to change anything in your artwork whereas Isopropyl alcohol is used to dilute inks, spread the inks, it is used to blend them together.
I hope you all found this blog informative, if you have any questions feel free to leave them in the comments section and we`ll make sure we reply to all of them. You all can also reach out to us via Instagram, Facebook or email.